The virtual learning space in your moodle shell will be represented by a puzzle piece.

When you select the icon above there may be two virtual classrooms, one called "office hours". This is a classroom space where the lecturers and tutors can get together with students in private or semi private conversations. Actual classes will be conducted in the designated room 'Course meetings'. Select the Join button to enter the appropriate room.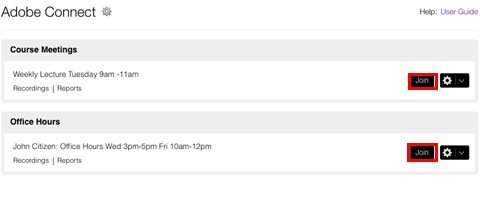 You should also ensure that your technology is ready for the online classroom experience.